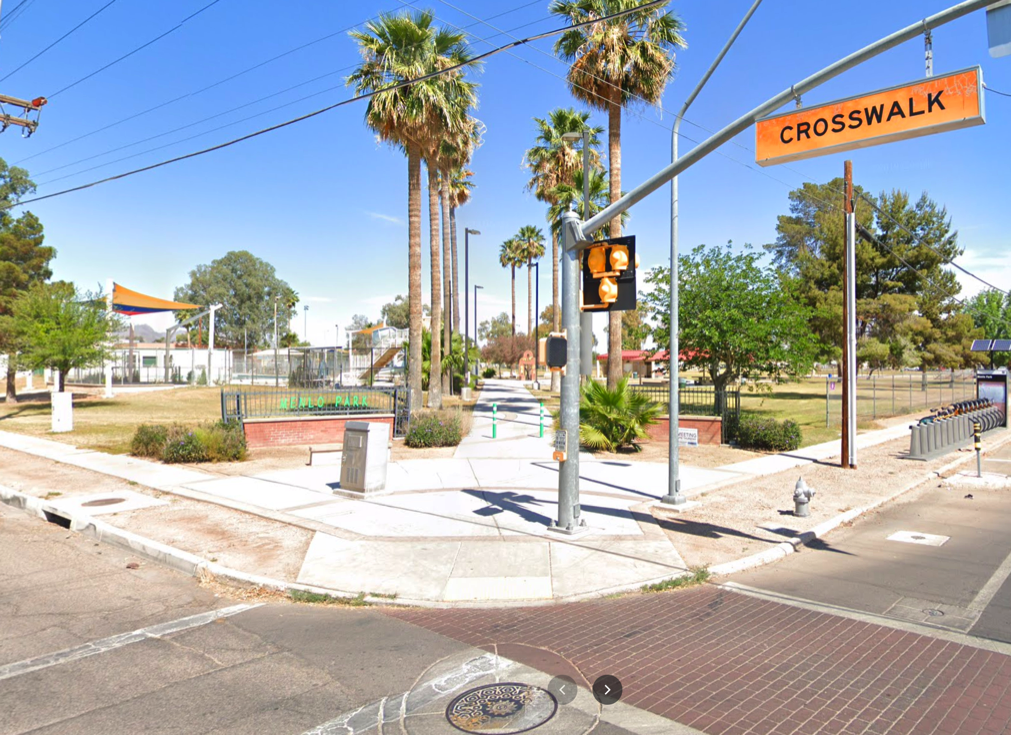 The Neighborhood Park of Menlo Park
This Park was and has always been the playground for all residents in Menlo Park. It has been a wonderful recreational escape. There was basketball, football and soccer, Little League baseball and Pop Warner football for kids who played there. The biggest highlight of the park was when the swimming pool was built. The neighborhood children and adults spent much of their summer enjoying the pool. The noise of the splashing, diving, and swimming were heard all summer long. Swimming lessons were held in the early morning. They even had a baby pool. The Park also provided a place where friends and families could gather for picnics and birthdays. The children would run through those rotating sprinklers that kept the grass so green.
Proposition 407 was passed in 2018 and will provide the Park with $1,577,970.00 of upgrades that will be completed in 3 phases from 2020 to 2028. The swimming pool will be renovated, and a Splash Pad will be installed. There will be a walking path constructed around the park. The basketball court will be resurfaced, and the soccer field will be replaced with a "floating pad". A new irrigation system will be installed. The lighting will be upgraded to LED. Unfortunately, Covid-19 has delayed the start of the project. Hopefully, construction will start soon.